Program streamlines entry into the high-growth market for Global Roaming.
Unique MVNO Global Roaming Solution includes SIM cards, cloud-based switching and billing, roaming agreements and more.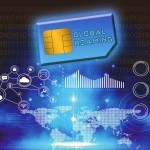 Miami Beach, Florida (January 27, 2015) – Telinta, Inc., a global leader in cloud-based VoIP switching and billing, today announced its TeliSIMTM Starter Program,enabling telecom service providers to quickly and easily enter the high-profitable, fast-growing market for GSM Mobile Roaming.
TeliSIM enables telecom service providers to offer highly profitable mobile voice, data and SMS services to travelers.  TeliSIM uses an entirely new methodology that integrates cutting edge GSM technology with Telinta's cloud-based softswitch platform.  This enables cost-effective VoIP termination to replace more expensive termination from mobile operators, significantly cutting the costs of Global Roaming.
Telecom service providers who become Telinta customers will qualify for the three-month TeliSIM Starter Program.  In addition to training and 24×7 live technical support, members of the TeliSIM Starter Program will qualify for discounts and promotions on:
One month free use of

Telinta's

hosted

switching and billing

platform

,

plus an additional $200 discount for the second month

20

TeliSIM

SIM

cards

Mobile

Airtime

, which can be topped up via credit card

Telinta's TeliSIM plugin
TeliSIM also includes low–cost roaming agreements with over 600 mobile operators around the world, with no roaming fees charged by mobile operators in over 150 countries. 
"Unlike other solutions which are SIM-based only, TeliSIM uses the power of Telinta's cloud-based softswitch platform, enabling service providers to offer local numbers from their own DID providers, mapping as many different DIDs to a TeliSIMSIM card as needed," said Alex Ferdman, Telinta's CEO.  "This means end users can enjoy having a local phone number virtually anywhere they travel."
The TeliSIM Starter Program also includes a free TeliSIM Pricing Guide, to help service providers make important pricing decisions for each market and each destination they serve.  The guide includes TeliSIM rate sheets with costs, estimated VoIP termination rates by destination, and suggested retail pricing.
For more information about the TeliSIM Starter Program, please contact or visit Telinta in Booth 423 at IT Expo in Miami Beach.
At IT Expo on January 27, Anthony Stiso, Telinta's Vice President of Marketing and Sales, will lead a panel discussion entitled "Innovative Mobile Solutions for Global Communications" together with executives from Voxbone and IDT.  Both companies are part of Telinta's ecosystem of partners serving the needs of VoIP service providers around the world.
About Telinta 
Founded in 2002, Telinta, Inc. offers secure and reliable cloud-based Switching and Billing solutions for VoIP service providers around the globe. Telinta's full portfolio of white label carrier-grade solutions is highly customizable for VoIP service providers and their resellers.  This includes Hosted PBX, Call Centers, audio-conferencing, Business and Residential VoIP, Wholesale VoIP, Calling Card, Pinless, Mobile, Callback and other solutions.  Please visit us at www.telinta.com for more information.
Media Contact: