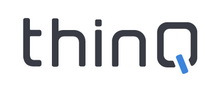 Telinta and thinQ offer a joint promotion, enabling VoIP service providers to benefit from high-quality switching, billing, VoIP Termination and Origination.
Raleigh, NC and Springfield, NJ (February 15, 2018)  Telinta, a global leader in cloud-based softswitch solutions, and thinQ, a leading provider of VoIP Termination and Origination services, have teamed up to offer a special promotion for VoIP service providers.
Using Telinta's cloud-based TeliCoreTM softswitch platform, VoIP service providers can easily use thinQ's VoIP Termination and Origination to offer Hosted PBX, Calling Card, Pinless, Business and Residential VoIP, "Over the Top" (OTT) Mobile VoIP calling, SIP Trunking and other popular services.
thinQ and Telinta announced today a joint promotion where Telinta customers can receive 1,000 free minutes of voice termination.  thinQ customers who sign up for new service with Telinta will receive a $400 credit towards their first month of hosted softswitch and billing services.
In addition to its high-quality DIDs and VoIP Termination in the US, thinQ also provides global A-Z VoIP Termination.  thinQ's VoIP Termination services are unique, since customers can select their own underlying carriers and have "real time" access and control over their own account.
Telinta's award-winning TeliCoreTM softswitch platform integrates switching, billing and customer management to offer world-class solutions for VoIP service providers. Telinta provides comprehensive training and 24×7 live technical support.
"High-quality VoIP Termination and Origination is an important part of a successful VoIP service provider business," said Eric Leon, Director of Product Development at thinQ.  "thinQ plus Telinta's carrier-grade softswitch solutions are a winning combination and the perfect symbiotic relationship for the telecom industry."
"Telinta works closely with valued partners, such as thinQ, to offer the best value and technology solutions for our mutual customers," said Alex Ferdman, CEO of Telinta.  "Telinta customers can easily configure thinQ's VoIP Termination and DIDs as part of the services they offer via our cloud-based platform."
About Telinta
Founded in 2002, Telinta, Inc. offers secure and reliable cloud-based Switching and Billing solutions for VoIP service providers around the globe. Telinta's full portfolio of white label carrier-grade solutions is highly customizable for VoIP service providers and their resellers.  This includes Hosted PBX, Calling Card, Pinless, Mobile Solutions, Audio-Conferencing, Business and Residential VoIP, Wholesale VoIP and other hosted solutions.  Please visit us at www.telinta.com for more information.
About thinQ
Headquartered in Raleigh, part of North Carolina's booming Research Triangle, thinQ provides state of the art VoIP Termination, Origination and other services for VoIP service providers. Our energetic team of thinQers fuse the skill, industry experience and vision that is pioneering the telecom industry.  In addition to the US, thinQ's team is also located in Brazil, Argentina, China, UK, and Romania.  Please visit www.thinQ.com for more details.
#  #  #
Paul LaRegina – Director of Business Development
www.thinQ.com
plaregina@thinq.com
tel:  +1 516-413-9893
Anthony Stiso
Vice President of Marketing and Sales
Telinta, Inc.
anthony@telinta.com
tel: +1 305-993-1199