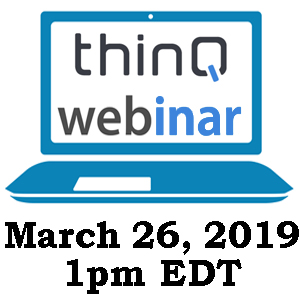 Telinta and thinQ will team up to present a 30-minute webinar for VoIP service providers.  The two companies will discuss how they can help VoIP service providers to grow their business with an impressive combination of services.  The event is a must-attend for providers of Hosted PBX, SIP Trunking, Mobile VoIP, WebRTC, Calling Cards, and other VoIP services.
When:  March 26, 2019 at 1pm EDT (30 minutes)
For a replay of the webinar:  www.telinta.com/thinq-webinar
The session will explain how Telinta customers can easily use thinQ DIDs with any of our white label switching and billing solutions.  A convenient API in our platform makes it easy to access thinQ phone numbers as part of the services you offer.
Both companies will offer special promotions to new customers which will be explained during the webinar.
Want to learn more? Contact us today.