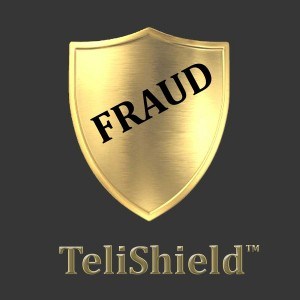 Combating VoIP fraud is a major priority for VoIP service providers, and Telinta provides the cloud-based tools to help them succeed.
TeliShieldTM is a powerful fraud deterrent that enable VoIP service providers to combine Telinta's real-time traffic monitoring and expert engineering methodologies.
This unique tool enables VoIP service providers to take fraud protection to the next level.
TeliShield can be configured to proactively restrict which IP addresses are allowed to access your configurations on Telinta's switch. For example, Telinta customers can configure TeliShield so that access to their administrative interface would be limited to the administrator's home or office. You can even help protect your business customers from PBX fraud by limiting access to their self-care interface to IP addresses within their own corporate network. This can be a valuable differentiator in winning new business customers.
TeliShield includes:
• A unique graphical interface
• White list and black list of individual destinations for every wholesale account
• Ability to review and modify the list of call destinations via TeliCore's administrative interface
• Set credit limits for each account
• Control the number of concurrent calls, and more.
Want to learn more about how Telinta can help you protect your VoIP business? Contact us today.