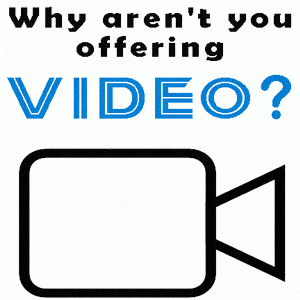 A recent article in Internet Telephony Magazine asks the question, "Why Aren't You Using Video?"  The article explained some of the important benefits of video calling from which VoIP service providers could profit.  If your VoIP business does not offer video, perhaps the real question is, "Why not?"  
"In short, it's easier, better, and cheaper than you might think, and if I can get you to that point, the next step for deploying video will be a short one."
With Telinta, VoIP service providers can quickly and easily offer video calling without investing in their own infrastructure.  Our codec-transparent TeliCoreTM softswitch gives you a powerful carrier-grade switching and billing platform, enabling you to offer video calling as well as voice over IP.  Your end users can make video calls via any video-capable end-points which can negotiate a codec in common with one another.  It's as simple as that!
Telinta's unique Auto-Provisioning Profiles enable you to streamline the provisioning of any IP phone, including video-capable end-points.  When the device is connected to an IP network at the end user's location — anywhere in the world — it reaches out to our cloud-based platform and automatically downloads a complete provisioning profile, without the need for manual provisioning.
Looking for a mobile solution where you can offer video calling?  Our brandable TeliGlobeTM mobile softphone solution enables you to offer both voice and video calling via any iOS or Android device.
Contact us to learn more about how Telinta can help you profit from the high-growth global opportunity for video calling.