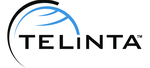 New "Virtual Office" solution enables end users to assemble their own suite of VoIP Services in the Cloud. Telinta's self-service web portals provide a fast, easy cost-effective solution to meet the special needs of small business customers.
Miami Beach, FL  (January 28, 2015) 
Telinta, Inc., a global leader in cloud-based VoIP switching and billing solutions, today announced its new
Virtual Office
solution, enabling VoIP Service Providers to streamline the provisioning of telecom services for small business customers.
With the Virtual Office solution, VoIP Service Providers can offer end users the opportunity to assemble their own customized solution in the Cloud via Telinta's self-service web portals.  This includes selecting DIDs, adding extensions, setting up voice mail, configuring an auto-attendant, personalizing IVR, call forwarding and more.
"Telinta understands that our customers need innovative cloud-based solutions that enable them to better meet the individual needs of small business customers," said Alex Ferdman, CEO of Telinta.  "With Virtual Office, Telinta customers can empower their end users to build their own custom-tailored solution in the Cloud."
Virtual Office is part of Telinta's complete portfolio of hosted VoIP solutions.  TeliCoreTM is Telinta's carrier-grade Class 4 and Class 5 softswitch platform, integrating Telinta's cutting-edge VoIP solutions with world-class Switching and Billing capabilities from PortaSwitch.
About Telinta
Founded in 2002, Telinta, Inc. offers secure and reliable cloud-based Switching and Billing solutions for VoIP service providers around the globe. Telinta's full portfolio of white label carrier-grade solutions is highly customizable for VoIP service providers and their resellers.  This includes Hosted PBX, Call Centers, audio-conferencing, Business and Residential VoIP, Wholesale VoIP, Calling Card, Pinless, Mobile, Callback and other solutions.  Please visit us at www.telinta.com for more information.
Media Contact:
Anthony Stiso
Vice President of Marketing and Sales
+1 305.993.1199
anthony@telinta.com