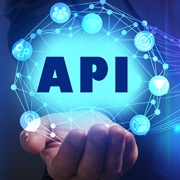 VoIP service providers often ask "How can APIs help my VoIP business?"  Telinta has the answer.
APIs enable you to easily integrate services you purchase from different providers into a cohesive solution that you offer to your customers.
No one knows this better than Telinta, and we have integrated APIs for many industry-leading partners offering services to our customers.  When you sign up with one of our partners, you can access their services via APIs within our TeliCoreTM Administrative Portal, the same web-based portal you use for other important parts of your business.
Examples of providers currently integrated into TeliCore include:
DIDs: Bandwidth, DIDWW, Magic Telecom, VoIP Innovations, Voxbone, Vitelity
Mobile Top-Up: Prepay Nation, TransferTo
Payment Services: PayPal, Credit Card Gateways, Cash-U
SMS: Centric Mobility, Club Texting, Connection Software, VoIP Innovations
Tax Calculations: CCH SureTax
E-911: Bandwidth, Vitelity, VoIP Innovations, West (formerly 911 Enable/Intrado)
Voicemail-to-Text:  Mutare, Phonetag (Nuance Communications)
The solutions that Telinta provides to you are also available via API, so that you can easily integrate Telinta as the back-end to your own front-end website or other online interface, providing a more seamless customer experience!
Want to learn more? Contact us today.