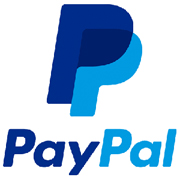 VoIP providers realize that their ITSP business needs flexible payment options in order to satisfy its customers.
This includes online payments with credit cards, debit cards, and of course, with PayPal.  PayPal is an internationally-trusted payment leader that can bring credibility to your VoIP business.
But how can users make payments to you, even if they do not have a PayPal account?
Request Info »
Telinta recently enhanced its cloud-based switching and billing platform to give VoIP service providers the option to accept PayPal payments, even if their users do not have their own PayPal account.
This enhancement makes Telinta's PayPal plug-in option a valuable tool to win and retain customers for popular VoIP services like Hosted PBX, SIP Trunks, VoIP calling from a Mobile or Desktop Softphone, and more.
With Telinta, you can offer both prepaid and postpaid VoIP services using our highly-flexible real-time billing capabilities, fully-integrated with our white label softswitch solutions.
Want to learn more?  Contact us today.