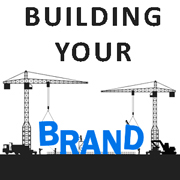 If you are a VoIP service provider asking yourself "How can I build my brand?" – you are not alone.
Branding is an important part of not just building a VoIP business, but keeping it successful for the long-term.  A well-respected brand inspires trust from your customers.  It helps your business grow when things run as expected, and the trust it builds over time bankrolls you when don't run as expected.
A well-known brand makes a purchase decision seem less risky for new customers to come aboard.  If they have a positive impression of your company before you even contact them, you're no longer a stranger.  In a world where customers have more ways to communicate than ever before (many of which all look and feel very similar) your brand reputation is what sets you apart.
Some providers specialize in calling to a specific country or region.  A well-chosen brand connotes their specialized expertise in serving that location as well as the people who call there.  Some providers focus mainly on price, and their brand reinforces the cost savings customers receive.  Others position themselves as innovators, offering something new and exciting.
Whatever brand strategy fits your goals, Telinta provides you and your resellers with the tools to help make it happen.  Our white label solutions let you do business under your own brand, as many brands as you need.
We provide you with brandable multi-language portals for online sign-up, end user self-care, payments, and much more – all with your own domain name.  You can design attractive invoices with your logo and corporate message.
Many of our solutions can be customized with your company name, logo and tag-line.
Mobile Softphone:  Your users can enjoy VoIP calling from both Android and Apple iOS devices.
Desktop Softphone:  Enables your users to make and receive VoIP calls using desktop and laptop computers, without needing a browser.
WebRTC: You can provide browser-based VoIP calling, without the user installing any special software.
No one gives you more white label options than Telinta when it comes to brandable cloud-based VoIP solutions!
Want to learn more?  Contact us today.