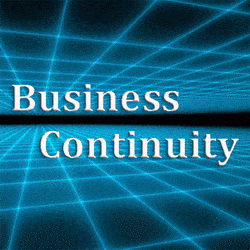 A recent article in VoIP News entitled "Phone Lines Not Working? Have No Fear, VoIP Is Here" explained the growing need for the flexibility that VoIP can provide to help your customers plan for Business Continuity in emergency situations.
Unlike rigid legacy phone solutions, Telinta customers can offer highly flexible cloud-based VoIP services to attract business customers anywhere in the world.  And when environmental problems such as fire, flood, storms or other disasters threaten a business customer's ability to operate, VoIP can often provide the answer.
The article explained:
"It's always wise to plan ahead for the worst-case scenario and put measures in place if the worst should happen. This is especially true for businesses dealing with large call volumes on a daily basis."
When a disaster threatens your customer's ability to do business at one of their locations, Telinta's TeliCore softswitch platform enables you to reroute traffic to your customer's alternate locations.  For example, if your customer's main office becomes inoperable, calls can easily be routed to one or more of their branch offices – across town or around the world.  Traffic for your small business customers can easily be rerouted to their home office or to a mobile device.  TeliCore has the intelligence to help you make this transition happen quickly and smoothly, much faster than most outdated legacy providers.
The flexibility of VoIP can be a powerful sales tool for you to win new customers.  Businesses both large and small are becoming more savvy to the need for flexibility; by calculating how much even a single day of downtime could cost their business, your customers will quickly understand how moving to VoIP can protect their profits as well as their brand reputation.
VoIP service providers who become Telinta customers have access to our complete portfolio of attractive cloud-based solutions to help them win business customers away from less-flexible incumbent providers.  VoIP not only offers cost savings; it also offers a wide range of addition features and flexibility.
What VoIP benefits can you offer to your business customers?  Contact us to learn more.