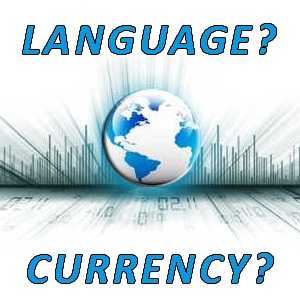 Why are multiple languages and currencies important for a VoIP service provider?  Telinta often hears the question "How can my VoIP business operate in multiple languages and currencies?"
VoIP is often provided as an economical alternative to expensive international calling.  VoIP providers often target one or more specific international community looking to make calls back to their home country, or to family and business associates around the world.
Providers who can offer portals and IVR in the language that end users want will have a significant advantage over providers who cannot.  For many customers, a language barrier is not only a deal-breaker, but it prevents them from understanding the value your business offers.  Likewise, being able to do business in any currency your customers need also is an advantage.
Telinta understands that in today's global economy, language and currency are important to your VoIP business.  Our cloud-based softswitch and billing platform enables you to do business in any language and currency you need.  From Persian to Polish, from Spanish to Slovenian, from Czech to Chinese — Arabic, Russian, Hebrew and any other language you need — Telinta can help you.  We already offer portals and IVR around the world in many languages; if you need something special, we'd love to discuss it with you.
Our sophisticated billing enables you to easily accept payments in any currency you need, as many as you need.  This includes automated conversion and more.
Want to learn more? Contact us today.