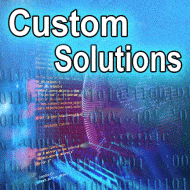 What makes Telinta different from others?  Since 2002, Telinta has developed its own customized solutions and unique tools to help our VoIP service provider customers succeed.
A few examples of Telinta's custom development include:
TeliGlobe Mobile VoIP, "OTT" calling for iOS and Android devices
Virtual Office, a unique Hosted PBX solution for your SMB customers
WebRTC, browser-based calling without phone equipment
TeliConTMAudio-Conferencing
PayPal plug-in, and dozens of other payment processors
Auto-Provisioning Profiles for IP Phones
Distributor Portal, helping you build your sales channels
Desktop Softphone
CallMonTMReal-Time Traffic Analysis Tool
TeliShieldTMFraud Deterrent Tools
Branded Call Shop Interface
Customized Online Signup
Personalized Domain Name
SWIP and SSL Certificates
Custom IVR Applications
Our cloud-based TeliCoreTM switching and billing platform enables your VoIP business to benefit from all these custom-developed capabilities, and more.  TeliCore is the world's largest deployment of PortaSwitch, and combined with Telinta's own proprietary development, it is by far the most robust VoIP softswitch platform in the industry!
If you are considering an off-the-shelf switching solution, it may not include the custom solutions which Telinta has created.  Our custom solutions are based on Telinta's 16 years of experience meeting the unique needs of VoIP service providers, both large and small, both new and established, around the world…
Contact us today to learn more.