As a leader in the VoIP industry, Telinta is often invited to comment on technology trends.  Telinta's CEO, Alex Ferdman, was asked by Technology Marketing Corporation to provide his insights on several important topics.  This discussion was then published as an educational resource for the VoIP community prior to the 2017 ITEXPO event held in Fort Lauderdale, Florida.
Topics covered included:
How have recent technology changes helped VoIP businesses to grow?
Do you offer tools that help your customers to leverage analytics to operate more efficiently?
How has the growing need for mobility affected your business?
What does the term collaboration mean to your business?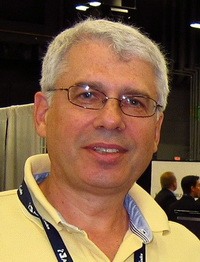 "Whenever technologies change, new business opportunities are created. For example, the power of cloud-based solutions puts capabilities within reach for any size VoIP business, where otherwise it required significant capital investment in infrastructure, leasing colo space in one or more data centers, not to mention hiring and training the proper staff to maintain that infrastructure. For VoIP businesses, advances in cloud-based solutions mean that switching and billing is no longer a major investment, but can be easily contracted for a manageable, predictable monthly fee." 
Alex Ferdman
Telinta CEO
To read the entire discussion, please click here.