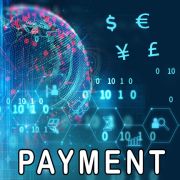 In today's fast-paced competitive VoIP marketplace, providing your customers with a choice of convenient payment options can be an important differentiator.
When customers shop for a VoIP service provider, the range of payment options you offer can be just as important as the range of services you offer. If you do not offer the option your customer wants, they may shop elsewhere.
To accept credit and debit cards online, you need a third-party Payment Processor. Your VoIP business can charge cards either for prepaid services, as well as postpaid monthly subscription fees or other amounts due.
PayPal is also a popular option that customers know and trust. When your business accepts PayPal payments, it gives you credibility and an edge that your competitors might not have. Can your competitors accept cash payments made in-person?
With Telinta, you can offer a wide variety of payment options. Our cloud-based TeliCoreTM switching and billing platform is integrated with dozens of third-party Payment Processors serving VoIP service providers in many countries. We also offer a convenient PayPal plug-in for your business. Our brandable, customizable multi-language portals enable you to do business in any currency you need.
Want to learn more about how to offer a full range of payment options?
Contact us today.