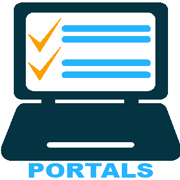 The phrase "what you see is what you get" might be a good fit for your VoIP service provider business.  Unlike a physical product, voice telephony is an intangible service, but the web-based portals you provide to your customers and resellers are something they can see with their own eyes.
Why are portals important?  These are the user interfaces that enable your customers to interact with your services, and thus with you as a company.  They are functional, but also a reflection of your brand.  If your competitors offer branded portals, and you do not, you are at a disadvantage.
Some questions to ask your solutions provider:
Are my portals brandable?
Can they show my logo, or just text?
Can I use my own domain name?
Will my solution provider's name be shown in the URL?
Can end users perform self-service functions?
Can portals support multiple languages?
Can portals help me do business in multiple currencies?
Are there specialized portals just for my resellers?
Request Info »
Telinta provides a cloud-based softswitch and billing platform – which includes brandable portals to help your VoIP business to grow.
Our TeliCoreTM platform includes an intuitive Administrative portal where you and your team can configure your services, manage your call routing, pricing, billing, and more.
TeliCore also provides you with a brandable self-care portal for your end users.  This unique online tool enables them to perform account management functions like updating an address, entering payment information, forwarding calls, seeing real-time call detail records, and more.
Your users can easily add a brandable Mobile Softphone application, by using a convenient QR code displayed in your self-care portal.  Interested in offering a Desktop Softphone for Windows and Mac?  Browser-based calling via WebRTC?  All of these solutions can be offered from Telinta's brandable portals.
Our Hosted PBX solution enables your customers to add extensions and make day-to-day changes as needed, without you needing to spend time with them.
Our award-winning Virtual Office solution enables you to provide a series of brandable self-serve portals where your users can customize their own VoIP solution in the cloud.  They can select a DID or toll-free number directly from your provider or from your DID inventory, set call routing, create an auto-attendant, select their own business hours, and more.
Telinta's integration with phone.systemsTM from DIDWW offers a feature-rich Hosted PBX interface, with drag-and-drop simplicity combined with Telinta's real-time billing.
Interested in building a network of resellers for the fast-growing Mobile Top-Up market?  Telinta provides you with a brandable portal for your retail distributors to easily process cash transactions via Ding, DT One, and Prepay Nation.
With Telinta, you and your resellers have white label solutions that show your own brand name and domain – not ours.
Want to learn more?  Contact us today.