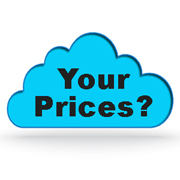 One of the most important parts of running your VoIP business is finding the right price to charge your customers.  This often means giving customers the pricing options they need, and having the required flexibility for your billing system to deliver the options you need.
Some important questions to ask:
What prices should I charge for my VoIP services?
How can I offer monthly subscription plans?
What type of VoIP promotions can I offer?
How can I earn additional revenue by offering premium services?
Can I offer both prepaid and postpaid VoIP services?
Can I have prices in more than one currency?
Telinta offers a fully integrated white label switching and billing solution, enabling you to easily set your own prices.  Our cloud-based TeliCoreTM softswitch platform provides you the tools to easily set and update your prices.  Whether you charge your customers per minute, per month, flat-rate (or some other way) with TeliCore you can easily control your pricing with just a few clicks.
You can create special promotions, sign-up incentives, offer volume discounts, and more.  Our real-time billing system enables you to make changes to your prices instantly, whenever you need.  You can manually enter prices to meet a specific need, or upload a spreadsheet to create your own VoIP tariff.  You can assign specific prices to specific customers, and other prices for other customers.
Our unique Invoice Design Tool enables you to create attractive invoice templates that can be updated easily via an intuitive interface.  With Telinta, you and your resellers can render attractive PDF invoices by email, both on-demand or scheduled.  Use your own brand, as many brands as you need.
Need multiple currencies and multiple languages?  Need to add taxes to your bills?  Telinta can explain how!
You can also easily bill for optional "premium" services that bring in additional revenue, such as enabling your Hosted PBX customers to add mobile extensions via our brandable Mobile Softphone solution for Android and iOS devices.  Voicemail, additional extensions and calling features, fax, toll-free service and international phone numbers – these are all options you can bill extra for as premium add-ons to your service.
Need to lease or sell phone equipment together with your ITSP services?  TeliCore enables you to bill both monthly recurring charges (such as IP phone rental), as well as non-recurring charges (such as set-up fees and installation charges) priced however you need.
With Telinta, you are in complete control of your pricing.  Need help?  Telinta provides comprehensive training and around-the-clock 24×7 live technical support.
Want to learn more? Contact us today.