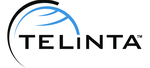 Telinta deploys additional facilities in India, expanding its deployment across North America, Europe, and Asia. 
New facilities provides additional global reach for the world's largest hosted softswitch platform of its type.
Springfield, N.J.  December 8, 2020 – Telinta, a global leader in cloud-based VoIP switching and billing solutions, today announced the deployment of additional infrastructure in Bangalore and Mumbai, India.  These new facilities add to Telinta previous deployments in major global telecom markets across North America, Europe and Asia.
The deployment in India complements Telinta's existing facilities located at 165 Halsey Street near New York City, plus additional infrastructure in:
Dallas
Frankfurt
London
New York
Newark
Singapore
Tokyo
Toronto
Facilities in these global markets bring significant added reach, reliability and performance to Telinta's VoIP service provider customers. Telinta's award-winning cloud-based TeliCoreTM  platform is largest hosted softswitch of its type, anywhere in the world.  This carrier-grade Class 4 and Class 5 platform integrates cutting-edge switching, billing and customer management to offer white label solutions for VoIP service providers.
"Telinta has deployed infrastructure around the world, so that our customers don't have to," said Alex Ferdman, CEO of Telinta.  "VoIP service providers worldwide trust Telinta's hosted switching and billing solutions to run their business."
Since 2002, Telinta has served both newly-formed and well-established VoIP service providers offering Hosted PBX, SIP Trunking, Mobile VoIP for both iOS and Android devices, WebRTC, Calling Card and Pinless, and other VoIP services.  Telinta provides comprehensive training and 24×7 live technical support.
Telinta's TeliCore softswitch platform offers multi-language, multi-currency brandable portals, flexible billing and convenient access to industry-leading credit card processors, automated provisioning for many popular IP phones, capabilities to offer  service bundles, volume discounts, prepaid and postpaid services, special promotions, and more.
About Telinta
Founded in 2002, Telinta, Inc. offers secure and reliable cloud-based Switching and Billing solutions for VoIP service providers around the globe. Telinta's full portfolio of white label solutions is highly customizable for VoIP service providers and their resellers. Telinta's carrier-grade solutions include Hosted PBX, Business and Residential VoIP, Audio-Conferencing, Mobile, Calling Card, Wholesale VoIP, and other VoIP services. Please visit us at www.telinta.com for more information.
# # #
Media Contact:
Anthony Stiso
Vice President of Marketing and Sales
+1 305 993.1199
anthony@telinta.com