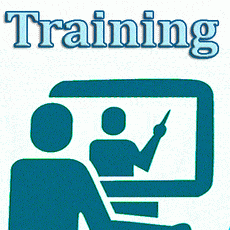 According to Entrepreneur Magazine, as part of their Growth Strategy resources for new business owners, Training is of utmost importance for any business, new or old.
"In today's economy, if your business isn't learning, then you're going to fall behind. And a business learns as its people learn. Your employees are the ones that produce, refine, protect, deliver and manage your products or services every day, year in, year out."
Telinta couldn't agree more.  Starting a VoIP business is easier today than it ever was, however there is still much to learn in order to build a successful VoIP business.  That's why Telinta provides comprehensive Training to each of our customers, whether their VoIP business is just getting started, or already established and ready to grow.  As soon as you come aboard, one of our Senior Engineers will reach out to you in order to schedule a series of live Training sessions.
Since 2002, Telinta has served VoIP business owners around the world.  Distance is not an obstacle, since our Training is performed via desktop sharing and conference bridge.  We'll show you how to get started, and answer any questions you have about configuring the VoIP solutions we offer.
At Telinta, we believe the best way to learn is to "learn by doing" so our Training culminates with hands-on experience.  By the end of Training, Telinta customers make configurations to their own cloud-based switching environment, with us there to guide them.
What does our Training include?  Telinta customers learn how to configure the VoIP services they wish to offer to their customers, how to use VoIP Termination Carriers and DIDs, how to set their pricing and promotions, and much more…
Once your Training is complete, Telinta provides 24×7 live Technical Support to help you anytime, across any time zone, day or night.
Interested in becoming a Telinta customer?  Contact us to learn more.