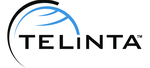 Springfield, NJ Telinta, a leading provider of cloud-based white label Switching and Billing solutions for VoIP service providers, today announced that it has added WebRTC calling capabilities to its TeliClick™ Click-to-Call solution.
VoIP service providers can easily offer Click-to-Call services to their business customers, where website visitors can initiate a voice call to a live agent by clicking an online icon. This service can help any business to transform website visitors into satisfied customers by talking with an agent to ask questions, seek support or open a new account — all without leaving the web page.
By adding WebRTC capabilities to TeliClick, Telinta customers can now offer two convenient Click-to-Call options:
1. WebRTC:
Website visitors can be directly connected with an agent via a WebRTC call using their web browser, without needing a mobile or fixed line phone. When a TeliClick icon is clicked by website visitors, they are immediately connected to the sales or service agents, without leaving the webpage.
2. Callback:
When a TeliClick icon is clicked by a website visitor, a small window appears where they enter their phone number. As soon as the phone number is submitted, Telinta's cloud-based softswitch platform places a call to the website visitor's phone number, then places a second call to the agent, connecting the two calls together.
"Since 2002, Telinta has provided a steady stream of innovation to VoIP service providers and their resellers," explained Alex Ferdman, CEO of Telinta. "The integration of TeliClick and WebRTC offers attractive options for any business looking to use cutting-edge VoIP technology to better communicate with customers."
TeliClick includes an easy-to-use Set-Up Wizard to embed a Click-to-Call icon into the customer's website. This highly secure solution offers Anti-Bot security, call limits by IP address and destination, call logging, comprehensive reporting, and more. Telinta's WebRTC solution can also be offered separately, on a prepaid or postpaid basis for both inbound and outbound calls.
TeliClick and WebRTC are part of a robust portfolio of VoIP solutions available via Telinta's award-winning TeliCore™ softswitch and billing platform. TeliCore enables Telinta customers and their resellers to build a profitable VoIP business, without owning any hardware or software.
About Telinta
Founded in 2002, Telinta, Inc. offers secure and reliable cloud-based Switching and Billing solutions for VoIP service providers around the globe. Telinta's full portfolio of white label carrier-grade solutions is highly customizable for VoIP service providers and their resellers. This includes WebRTC, Click-to-Call, Hosted PBX, Calling Card, Pinless, Mobile solutions, Wholesale VoIP, Audio-Conferencing, Business and Residential VoIP, and other solutions. Please visit us at www.telinta.com for more information.
# # #
Media Contact:
Anthony Stiso
Vice President of Marketing and Sales
anthony@telinta.com
tel: +1 305.993.1199