Unique WebRTC solution is integrated with Telinta's full portfolio of cloud-based white label solutions for VoIP service providers. 
Brandable solution enables feature-rich VoIP calling directly from a web browser.
Special ITW Announcement –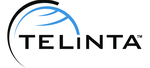 Springfield, NJ (May 10, 2016)  Telinta, a global leader in cloud-based softswitch solutions for VoIP service providers, today announced the introduction of a new white label WebRTC solution.
Telinta's brandable WebRTC solution enables VoIP service providers to offer both inbound and outbound VoIP calling via a convenient multi-language self-serve web-based portal, without needing to install software.
VoIP service providers can offer optional features to their users such as Voice Mail, Call Forwarding,            Call Screening and more.  Services can be offered on a prepaid or a post-paid basis.  The portal includes a prepaid balance indicator, with an option to recharge a prepaid balance online.  The solution also includes a Phone Book, Call History and Messaging capabilities.
Telinta's WebRTC solution is fully integrated with its robust portfolio of VoIP solutions, enabling Telinta customers to offer WebRTC as a stand-alone service or as part of a bundle of services.  Telinta's WebRTC solution can easily be integrated with other Telinta solutions such as Mobile VoIP, Residential VoIP, Calling Cards, Pinless, Hosted PBX and more.
For example, VoIP service providers can enable their users to easily add and provision Telinta's TeliGlobeTM mobile softphone application via a QR code displayed in a self-serve web portal.  Users can route their inbound WebRTC calls to the TeliGlobe mobile softphone application, to a landline or mobile phone, to Telinta's TeliSIMTM MVNO SIM card solution, or to any other phone they need.  This integration enables users to accept calls at home, or while traveling with their mobile device.
This unique WebRTC solution is part of Telinta's carrier-grade TeliCoreTM softswitch platform, integrating Telinta's cutting-edge VolP solutions with world-class Switching and Billing capabilities.
"Telinta understands the tremendous growth potential for innovative new VoIP services like WebRTC," said Alex Ferdman, CEO of Telinta.  "WebRTC is one of many highly reliable white label services that Telinta customers and their resellers can offer under their own brand."
For a live demonstration of Telinta's TeliCore softswitch platform, including WebRTC, please visit Telinta at ITW Booth 1108 in Chicago or online at www.telinta.com for more details.
About Telinta
Founded in 2002, Telinta, Inc. offers secure and reliable cloud-based Switching and Billing solutions for VoIP service providers around the globe. Telinta's full portfolio of white label carrier-grade solutions is highly customizable for VoIP service providers and their resellers.  This includes WebRTC, Wholesale VoIP, Calling Card, Pinless, Hosted PBX, Mobile Solutions, Call Centers, Audio-Conferencing, Business and Residential VoIP, and other solutions.  Please visit us at www.telinta.com for more information.
#  #  #
Media Contact:
Anthony Stiso
Vice President of Marketing and Sales
anthony@telinta.com
tel: +1 (305) 993.1199