Telinta's WebRTC capabilities have been integrated into its unique Virtual Office solution for VoIP service providers. 
Brandable solution enables feature-rich VoIP calling directly from a web browser, easy customization by end users via self-service portals, and more.
Special ITEXPO Announcement –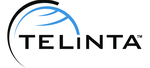 Springfield, NJ (February 9, 2017)  Telinta, a global leader in cloud-based softswitch solutions for VoIP service providers, today announced the integration of two of its white label cloud-based solutions.
Telinta's brandable WebRTC solution enables VoIP service providers to offer both inbound and outbound VoIP calling via a convenient multi-language web-based portal, without needing to install software.  Telinta has integrated WebRTC into its Virtual Office solution.
Virtual Office is a unique solution which enables small and home-based businesses to customize their own VoIP solution "in the cloud" via Telinta's self-serve portals.  VoIP service providers can enable Virtual Office customers to choose from a variety of cost-effective self-service functions like selecting DIDs, adding extensions, setting up voice mail, configuring an auto-attendant, personalizing IVR, call forwarding and more.
This solution is perfect for enabling VoIP service providers to meet the unique needs of small businesses, while streamlining their provisioning processes. With Virtual Office, your customers do not need to use IP phones, but instead can use regular analog phones without an ATA, including their regular mobile phone line.  With the addition of Telinta's WebRTC capabilities, Virtual Office users can also make or receive VoIP calls via their web browser, without any type of telephone equipment needed.
Virtual Office's self-service capabilities enable VoIP service providers to easily expand their business across the country or around the world, without needing installer visits or shipping phone equipment.
Both WebRTC and Virtual Office are part of Telinta's full portfolio of cloud-based solutions for VoIP service providers.  TeliCoreTM is Telinta's carrier-grade softswitch platform, integrating cutting-edge VolP solutions with world-class Switching and Billing capabilities.
"The addition of WebRTC into our Virtual Office solution is the perfect example of how Telinta's solutions can easily be integrated, enabling our customers to serve end users around the world," said Alex Ferdman, CEO of Telinta.  "With our highly flexible white label solutions, Telinta customers and their resellers can offer a full portfolio of seamless services, all under their own brand."
For a live demonstration of Telinta's TeliCore softswitch platform, including WebRTC and Virtual Office, please visit Telinta at ITEXPO Booth 627 in Fort Lauderdale or online at www.telinta.com for more details.
About Telinta
Founded in 2002, Telinta, Inc. offers secure and reliable cloud-based Switching and Billing solutions for VoIP service providers around the globe. Telinta's full portfolio of white label carrier-grade solutions is highly customizable for VoIP service providers and their resellers.  This includes WebRTC, Wholesale VoIP,       Calling Card, Pinless, Hosted PBX, Mobile Solutions, Audio-Conferencing, Business and Residential VoIP, and other solutions.  Please visit us at www.telinta.com for more information.
#  #  #
Media Contact:
Anthony Stiso
Vice President of Marketing and Sales
anthony@telinta.com
tel: +1 305.993.1199