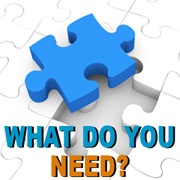 Whether you are starting a new venture, or already have an existing VoIP business up and running, you need a variety of providers who can offer the right products and services.
VoIP Termination
These providers carry your outbound SIP traffic from your softswitch, convert it into an analog format, and then deliver it to the PSTN to be sent to its final destination.
VoIP Origination (DIDs)
DID providers originate your VoIP traffic, bringing it from the PSTN, converting it from analog to SIP, and then delivering it to your softswitch.  VoIP Origination providers offer DIDs, the phone numbers and toll-free numbers that your users need to receive calls from the PSTN.
IP Phones
IP phones and other end points are the devices your customers use for Hosted PBX and other VoIP services.  Other types of SIP end points you can offer to your users are ATAs, door access units, paging speakers, and more.
Softphones
A fast-growing, highly-flexible part of the business is offering VoIP service via a softphone instead of IP phone hardware.  You can chose from mobile softphones, desktop softphones for computers, and even web-based softphones, known as WebRTC.
SMS
This service can be used for two-way communications between your users and the people they message, as well as one-way utility functions such as billing notifications.  In many cases, your DID provider will offer SMS-enabled DIDs that can handle two-way messaging from compatible devices.
Taxation
Do you offer services in jurisdictions that tax telecom services?  A taxation solution provider can assist you to keep track of the fast-changing tax rates in many jurisdictions, both in the US and other countries.
Voicemail and Voicemail Transcription
Many VoIP services may require voicemail.  As a premium add-on service,  you may wish to also consider offering voicemail transcription as a source of additional recurring revenue.
How do you put all these services together into a cohesive offer that you bring to your customers and resellers?
Request Info »
Telinta offers a cloud-based softswitch and billing solution which acts as the central place where all of the above-mentioned capabilities, and much more, all come together.  Our TelICoreTM platform can be the central tool you use to run a profitable VoIP business.
TeliCore provides the intelligence to easily handle both your inbound and outbound calls, with a variety of customizable options.  With TeliCore, you can configure your routing for outbound calls with LCR (Least Cost Routing), performance-based routing, and other methods.
Our platform is integrated via APIs with many of the world's leading DID providers, including SMS-enabled DIDs.  We also offer free on-net messaging between your users.
Use any provider you need, as many as you need, for VoIP Origination and Termination.
With Telinta, you have access to our full portfolio of brandable softphones for Android, Apple iOS, Windows, Mac, laptop and desktop computers.  Our WebRTC solution can be used via a brandable web portal, without your customers installing any software.
We offer Auto-Provisioning Profiles to help you streamline the deployment of hundreds of popular IP phone models, ATAs, and other devices.  Easily provision any number of devices, without needing installer visits.
TeliCore's real-time billing is integrated with CCH SureTax from Wolters Kluwer. This integration helps you to easily access their solutions for calculating and adding taxes to your customer invoices.
Telinta offers free voicemail, with options to add highly-economical voicemail transcription from Google Cloud.
Telinta's comprehensive ecosystem of industry-leading partners can help you get started, reducing the risk of working with unknown providers.  Visit our Partners page and ask us for an introduction.
Need access to dozens of credit card processors around the world?  PayPal?  STIR/SHAKEN solutions for robocall mitigation?  We can help you find all this, and much more.
Want to learn more?  Contact us today.