· VoIP service providers can offer Wholesale DIDs and Toll-Free numbers via Telinta's cloud-based TeliCore softswitch platform.
· This white label solution includes switching and billing, customizable portals, resources for resellers, APIs to leading DID providers, and more.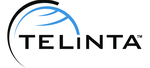 Special ITW Announcement
Springfield, NJ (May 7, 2018) Telinta, a global leader in white label cloud-based switching and billing solutions, today announced a complete solution for VoIP service providers to offer DIDs and Toll-Free numbers to their customers and resellers.
Telinta's cloud-based TeliCoreTM platform has APIs to leading DID providers such as Bandwidth, DIDWW, Magic Telecom, VoIP Innovations, Vitelity / Inteliquent, Voxbone and Windstream. In addition to these providers, Telinta customers can also offer DIDs and Toll-Free numbers from any provider they need.
The solution includes Telinta's multi-language, multi-currency brandable portals. With Telinta's flexible billing and convenient access to industry-leading credit card processors, VoIP service providers can easily charge monthly fees, per-channel and per-minute fees, offer volume discounts, prepaid and postpaid services, special promotions, and more.
This white label solution can be offered as a stand-alone Wholesale DID business, or integrated with any of Telinta's other cloud-based solutions. The company also offers switching and billing for providers of Wholesale VoIP Termination and additional services.
Telinta's carrier-grade Class 4 and Class 5 TeliCore softswitch platform integrates switching, billing and customer management to offer world-class solutions for VoIP service providers. Telinta leads the industry in providing its customers with comprehensive training and 24×7 live technical support.
"Telinta understands that the high-growth market for DIDs and Toll-Free numbers is a valuable opportunity for our customers," said Alex Ferdman, CEO of Telinta. "We offer a complete solution, including many brandable resources for our customers and their resellers around the world."
About Telinta
Founded in 2002, Telinta, Inc. offers secure and reliable cloud-based Switching and Billing solutions for VoIP service providers around the globe. Telinta's full portfolio of white label carrier-grade solutions is highly customizable for VoIP service providers and their resellers. This includes Wholesale VoIP, Hosted PBX, Mobile Solutions, Audio-Conferencing, Business and Residential VoIP, Calling Card, Pinless, and other hosted solutions. Please visit us at www.telinta.com for more information.
# # #
Media Contact:
Anthony Stiso
Vice President of Marketing and Sales
anthony@telinta.com
tel: +1 305.993.1199